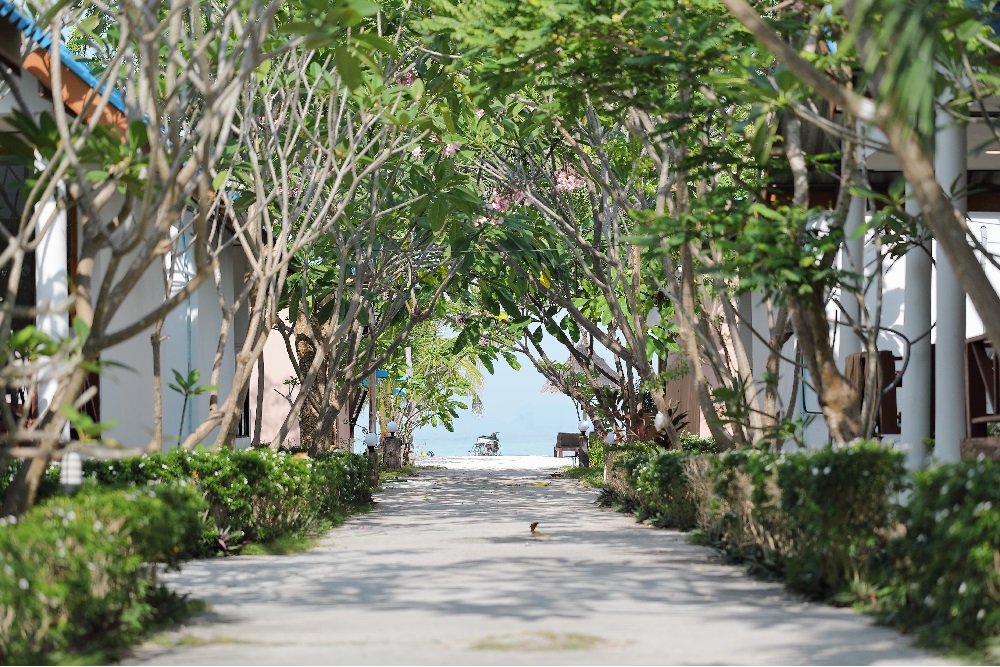 November 17, 2020 9:30 am
Thoughtful landscaping can be a huge selling point for master-planned communities.
Landscaping brings benefits such as improving the overall aesthetic, creating a high-end perception and, of course, creating spaces that people want to use.
It's important that landscaping isn't an afterthought in planned communities. It is something that should be part of the discussion from the early days of planning, especially so that practical considerations like drainage are incorporated early.
Here are a few tips for landscaping master-planned developments so that they are attractive to buyers:
Free download: How to choose the right landscape architect
#1. Create attractive entryways
What's the very first thing people see of a new master-planned development? It's usually the entryway as they drive by. A well-planned entryway is an opportunity to make a statement about the development and create a valuable first impression.
Entryways can create a sense of arrival and identity in the community. You might integrate views of landscape features, amenities or attractive open spaces. Entryways add character and are an opportunity to encourage people to explore further and see if this is a community they want to live in. The bottom line is curb appeal.
Some of our tips for an attractive entryway include:
Go for an optimal blend of low-fuss and traffic-stopping aesthetic. It's ideal if the entryway looks attractive at all times of the year, so careful plant selection is important, particularly plants that will be low-maintenance.
Use structures to make a statement. Entry gates or arbors add character and depth.
Ensure the entryway is well-lit. This enhances feelings of safety in the community.
Integrate views of key landscape features or community amenities where possible. For example, the entryway might frame a beautiful vista or show off green space in the community.
Think of the entryway as a billboard for the community. It should be regularly maintained to keep plantings and hardscapes looking their best.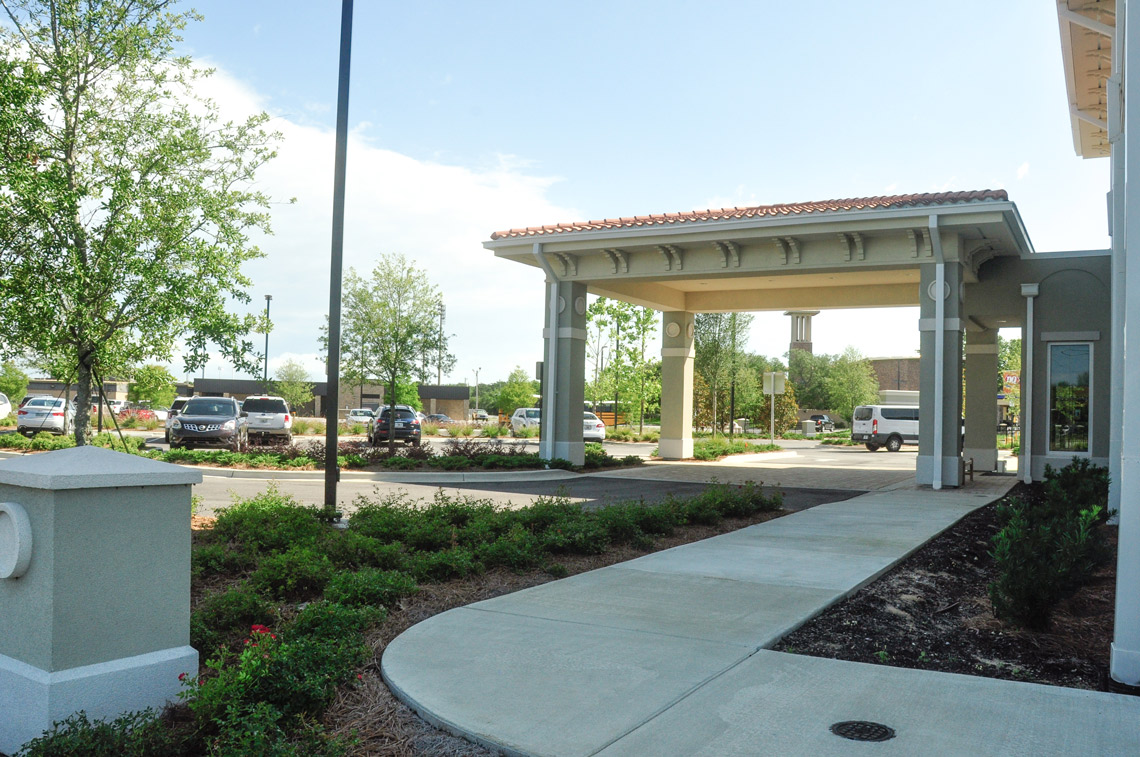 #2. Add landscape corridors
Landscape corridors have more than one purpose in landscape architecture for planned communities. Not only do they look good and add appeal to the landscape, but they can encourage biodiversity, have a cooling effect and work to connect different parts of the community.
Landscape corridors might include trails and walkways to encourage residents to get outside and get some exercise. Walkable trails can also help to improve safety by separating pedestrians from traffic. This can be an important selling point for a community – there is growing concern that people of all ages often don't get enough time outdoors. If you're planning a retirement community, research shows that people over age 70 who spend more time outside report fewer sleep issues and problems with aches and pains.
Human community needs are an important part of creating successful landscape corridors. You might have the added benefit of aiding wildlife habitat or biodiversity, but you should always consider the human inhabitants of the space. Things like safety features and a pleasant atmosphere should be considered, for example by ensuring walkways are clear and that there is sufficient lighting.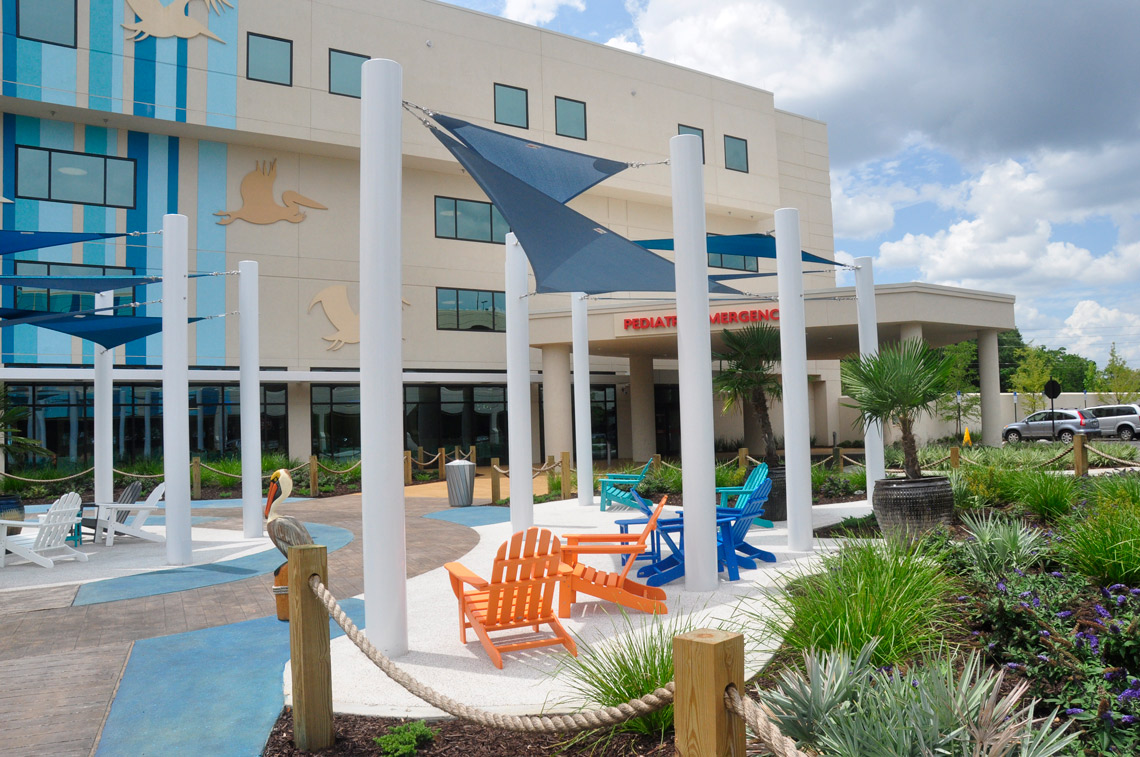 #3. Build useful common areas
A major selling point for most planned communities is the types of common areas that it has and the activities that the residents can engage in. This should be a key consideration in the landscaping of a master-planned development.
It comes down to landscaping being about the people. Most people want leisure activities close to where they live and many look for ways to connect with their neighbors. It can be tempting for developers to use any available ground for more housing, but communities that are planned with common areas tend to be much more appealing.
Here are a few common areas that tend to be popular:
Garden areas and fire pits around community centers.
Community barbecue areas.
Dog parks. Many people look for places where they don't have to go far to be able to take their dog off a leash.
Areas for sporting activities, for example: golf courses, tennis courts, pickleball courts and basketball courts.
Children's play areas.
Exercise areas, including outdoor equipment.
Swimming pools (these tend to be an expectation of master-planned communities).
#4. Think dual purpose
Where possible, landscape features that are multi-functional can achieve more for the development and can be a good selling point. For example, stormwater systems that help to irrigate gardens or the incorporation of green infrastructure initiatives. A paper on green infrastructure lists the following potential benefits that can work together:
Dealing with waste and wastewater
Food production
Biodiversity enhancement
Local distinctiveness
Recreation and health
Your landscaping choices should create a sense of place and enhance the unique identity of the planned development.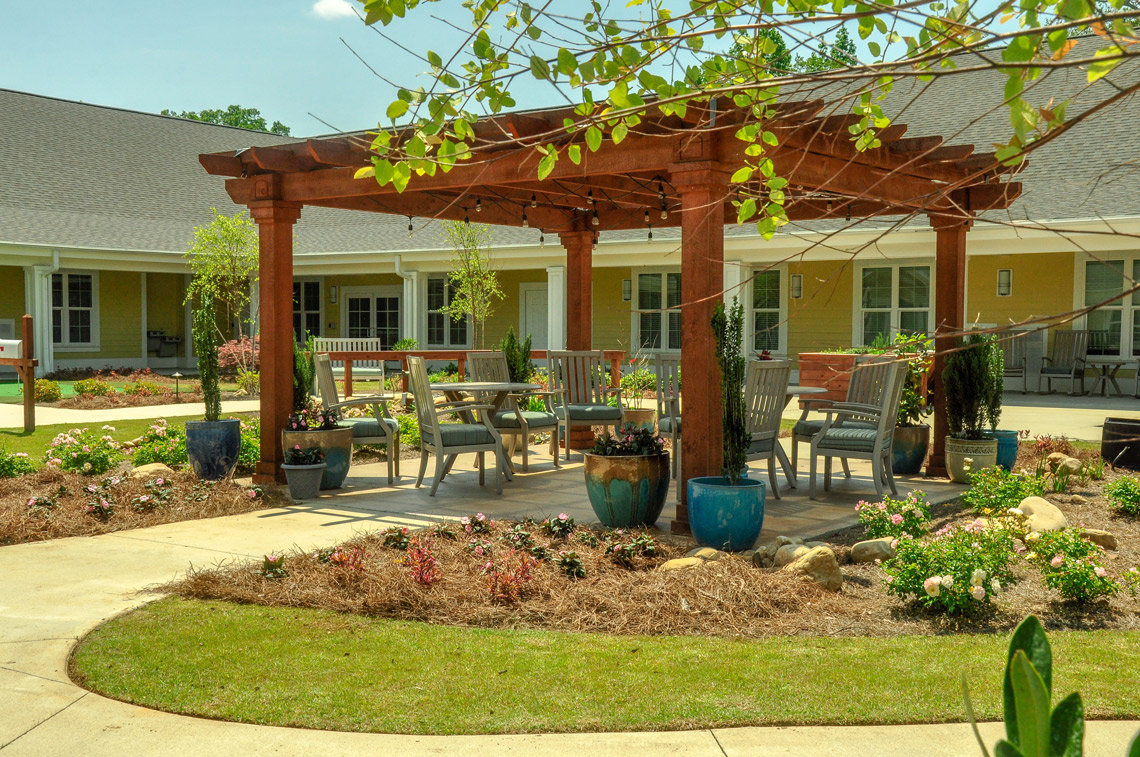 #5. Make room around the pool
The swimming pool is often a big attraction in a master-planned development, but it's often not just about the pool. Have you noticed that people love to gather in the areas around the pool to socialize?
This means that it is ideal to ensure your design includes an appropriate amount of deck space with good orientation for the sun. You could also incorporate smaller areas for groups to gather, such as around tables or under cabanas.
Another consideration is where people will gather if there is a larger group there on particularly hot days. You may want to include an adjacent grass area for groups to spread out and enjoy a cooler surface.
The pool area should also be finished off with some quality furniture. This helps to give it a feeling of home, rather than seeming like a day at any community pool.
#6. Maintain natural landscape
If it is possible, retaining features of the natural landscape can help to create a space that is sustainable and maintains character. For example, you could incorporate native plantings and reclaimed water.
Where appropriate, retaining tall trees helps to signify a sense of permanence and community. They can reduce any urban heat island effect and look nice for the people who live there. Tall trees provide natural focal points from which other landscape features can be developed.
Maintaining the natural landscape might involve bringing back or regenerating what once would have been abundant in the area. This tends to be a good strategy for finding shrubs, trees and flowers that will thrive in the local climate.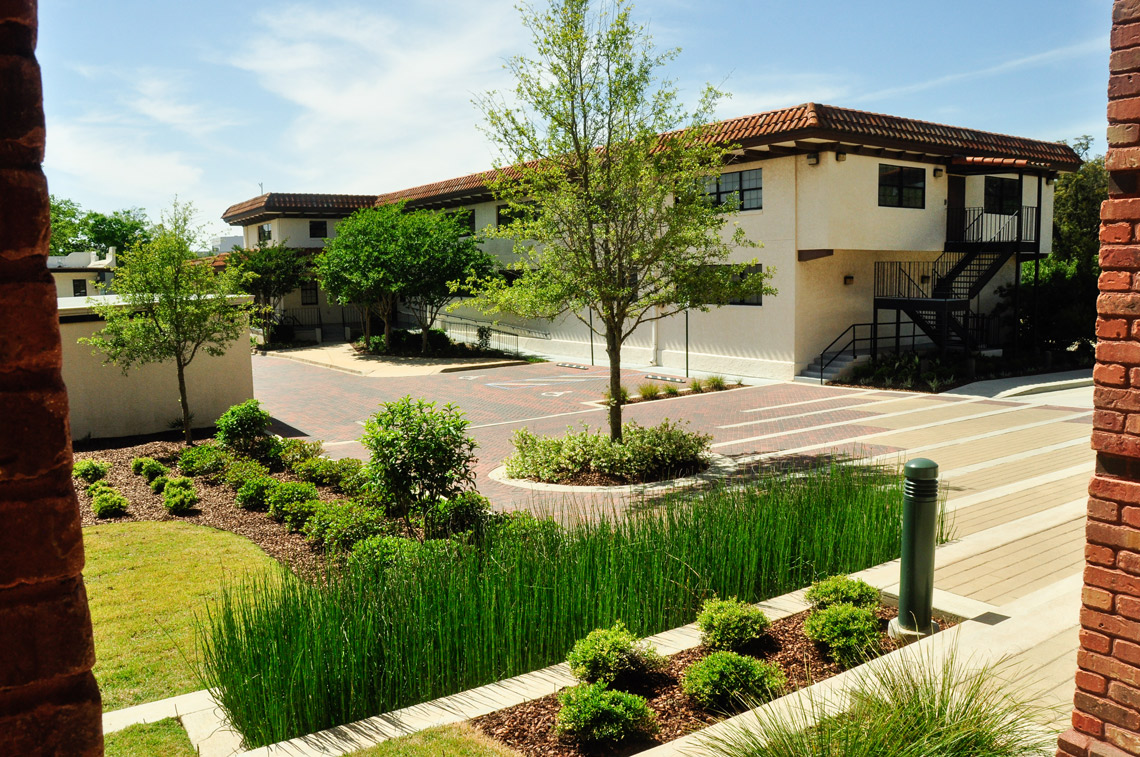 #7. Add features that bring the community together
One of the aspects that tends to attract people to a master-planned development is the sense of community that can be developed. Many people yearn to get back to a time when people knew their neighbors and in doing so, the neighborhood felt like a safe place to be.
While you can't develop a community culture through landscaping alone, you can design features that encourage that sense of community. Social and activity clubs are examples of how planned communities are bringing people together.
Another is community gardens. Many planned developments are including HOA-run gardens where keen residents can get their hands dirty. Some places include edible gardens so that residents can enjoy freshly grown produce from their own community.
Consider the types of people who will be living in the planned community and what sorts of features will bring them together. How will people meet their neighbors?
Download our tips for choosing a landscape architect here
Final thoughts
The crux of landscaping for master-planned developments is that you want the landscape features to create an attractive place for the people who live there.

Landscaping in these communities can set the tone and character of the development, inviting people in to take a closer look. Landscape features can enhance safety, encourage biodiversity, get people outdoors and create a sense of community.

Thoughtful landscaping of your master-planned development will give it the opportunity to shine.

Tags: blog, community, landscaping, master-planned development


Categorised in: Blog, Commercial Landscaping

This post was written by Steve Dana