February 10, 2023 6:02 pm
In the mission to design gorgeous landscapes, the goal of building green spaces that people can enjoy sometimes gets lost. We don't deny that the plant life and irrigation—often a landscape architect's first thoughts—are key. But here at Jerry Pate Design, we believe in crafting open-air environments that welcome the people who experience them. We want to invite them to be in nature and find relaxation and inspiration as a result. So, let's talk about a few of our favorite design ideas to create beloved (because it is the month of love, after all 😉 ) green spaces. 
#1 Design Ideas for Rest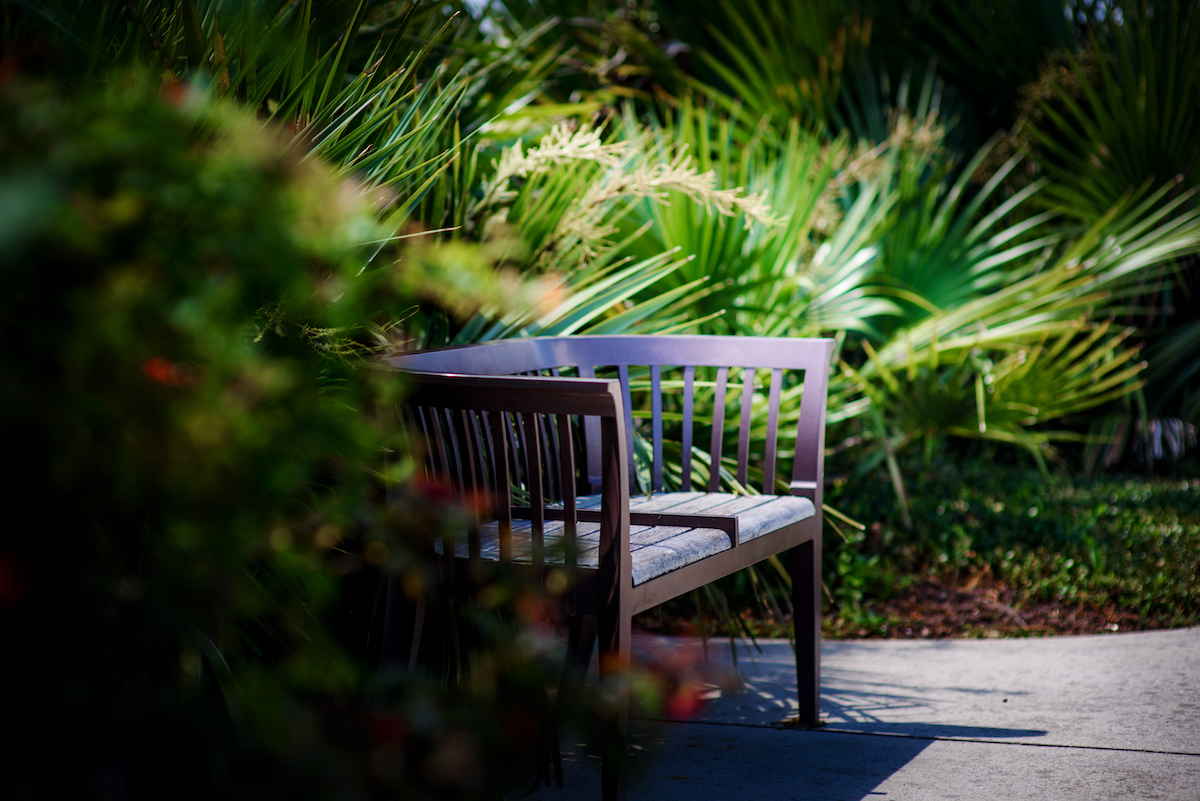 During a people-centric design process, it helps to consider concepts through the lens of the human need. Whether we're designing a green space in the middle of a shopping center or a winding therapeutic garden outside a hospital, rest is a core need we seek to accommodate. As beloved green spaces go, those with opportunities for a comfortable seat tend to impress. 
Thus, one of our favorite design ideas for beloved green spaces is to incorporate vignettes that open to a bench. Keep in mind that a bench itself doesn't make for a good seating area. The way you carve out space among plantings and designate hardscape impacts the usability of a bench area. If it rests beneath a tree that constantly drops berries, people will quickly learn not to sit there unless they want stained pants.  
Be thoughtful about where and how you incorporate seating (tables and chairs are included in this!) to ensure that your green space offers an ideal opportunity for rest. 
#2 Design Ideas for Curiosity and Fun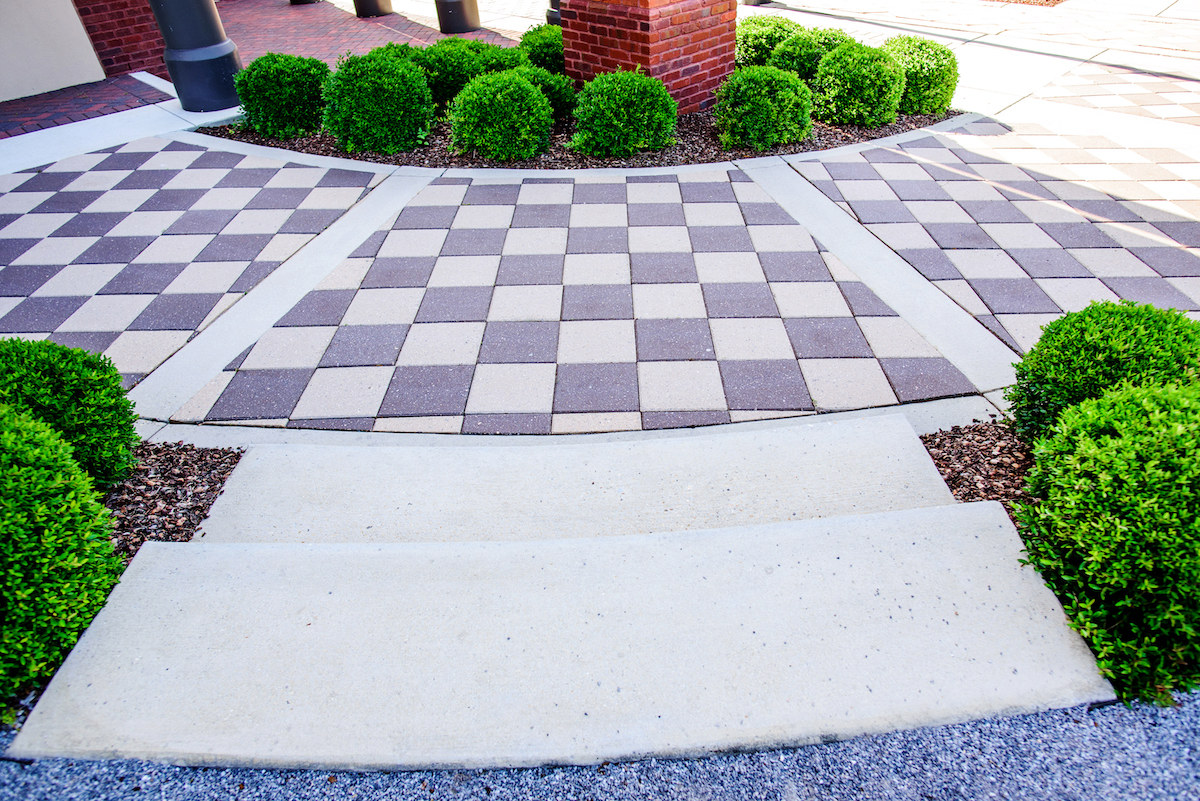 Something about spending time in nature really goes hand in hand with being exploratory. This is especially true when you know you'll be welcoming a lot of little ones into your green space.  
So, why not feed the more playful side of your green space's visitors? We love design ideas that enhance this element of landscape architecture. In some cases, this might involve art installations or informative plaques about local wildlife. But it can also entail a feature as simple as the way you design a hardscape. In the photo above, you can see how we created a chess board-esque pattern with our stone layout outside the Levin Center for IHMC Research. Hopscotch, anyone?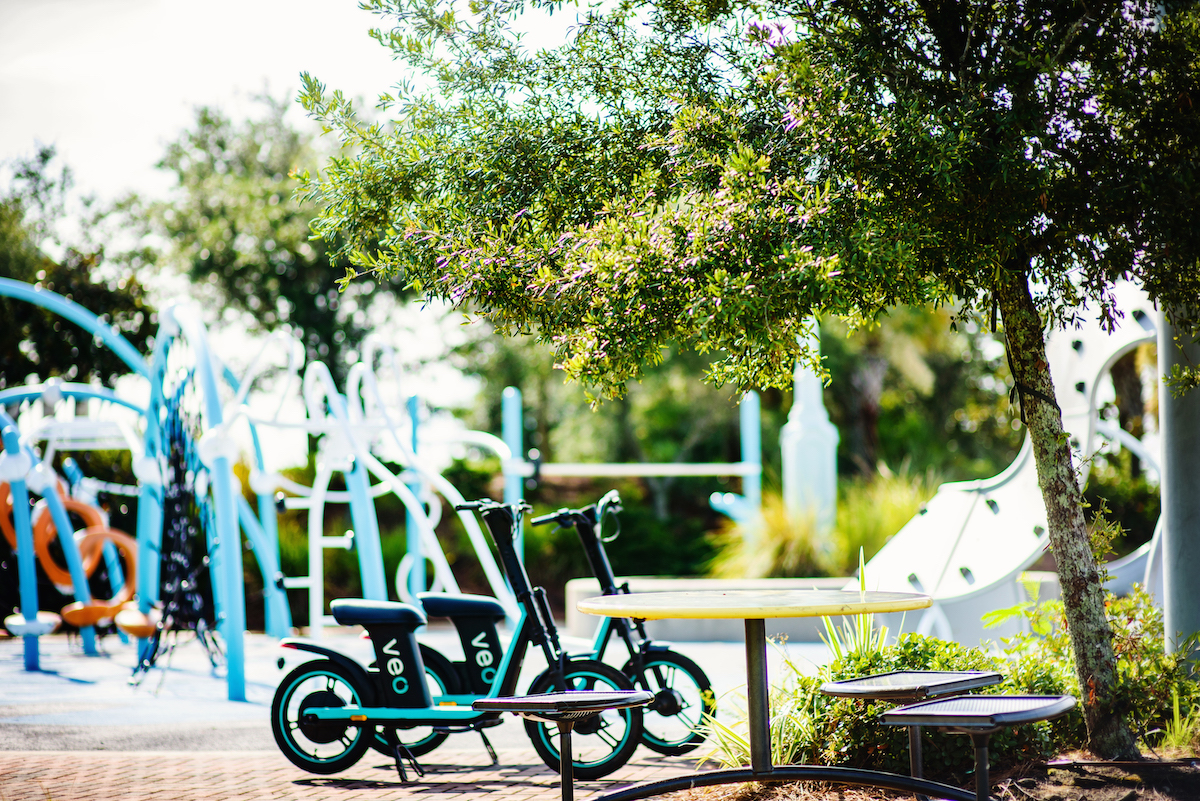 When the playful aspect is more literal, as with a playground, the landscape architecture can still lean toward the fun. In the above project for Maritime Park, our planting choices sit at varying heights, which adds a whimsical, dynamic feel to complement the playground equipment. 
Lastly, one of the design ideas to play (pun intended) to curiosity is the simplest of all. Remember when you were a child and came across a funny-looking plant that sparked your imagination? Maybe it was the Monkey Face orchid, or perhaps it was the peacock-like fanning of a Travelers palm. Whatever stood out to you, consider that feeling when choosing plants for a green space to delight the curious. 
#3 Design Ideas for Nature Lovers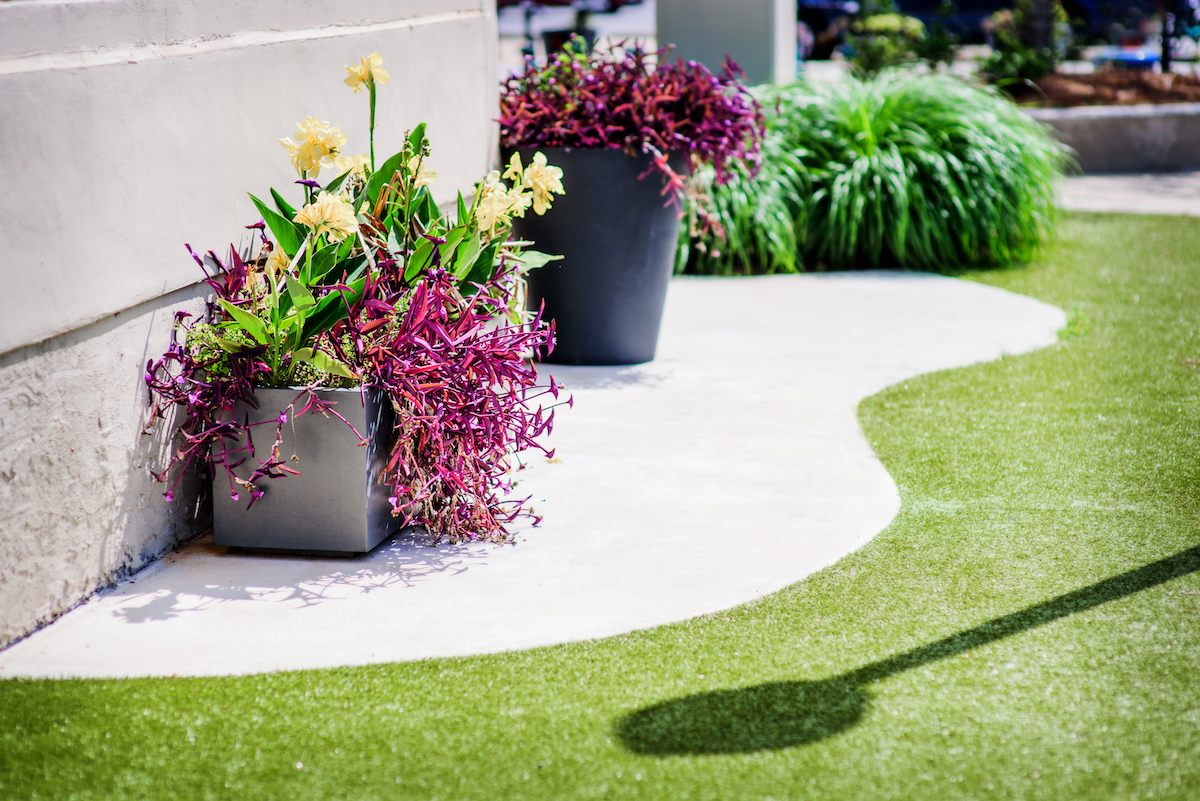 This line of thinking combines well with the above, but don't forget that landscape architecture is all about celebrating nature. The gift we give to those who enjoy our green spaces is the chance to do so. While every green space helps people to embrace nature in some way, there are design ideas to kick it up a notch. 
First, consider the birders in your area. Anyone who loves to stare at feathered friends through binoculars will tell you that some of the best sightings come from places that are in nature, but not too deeply tucked away. Birds have integrated themselves into human life so well that many varieties are more often found near man-made places. So while avid bird watchers might go trekking through the deep woods from time to time, they are just as likely to visit parks and green spaces. Design your green space with view corridors for bird sightings in mind. You might end up hosting your local Audubon society! 
Think also about those who want to get a little fresh air in the sunshine. Trees are an essential part of any great landscape design. But an open patch of grass on which one can sprawl out and get some vitamin D might be welcome. 
Nature isn't just for the bird and sunshine people, though! Remember that flowers are a part of many lovely landscapes, too. Did you know that "flowers stimulate dopamine, serotonin, and oxytocin?" That's right … they make us happy! As design ideas for people-friendly green spaces go, we think adding flowers should top the list.  
#4 Design Ideas for Your Audience
Most of the design ideas we've covered today can apply in a large variety of projects. But remember that the most important concept in designing your green space is to know who you are trying to please. Understand your audience and don't be afraid to get creative if you know they would enjoy an outside-the-box feature.  
If you need help coming up with those personalized design ideas, we here at Jerry Pate Design are ready to roll! Get in touch to learn more about the process. 
Categorised in: Blog, Commercial Landscaping, Green Spaces, Landscape Architecture, Neighborhood Landscape Design, Project Management, Site Planning, Uncategorized
This post was written by Steve Dana