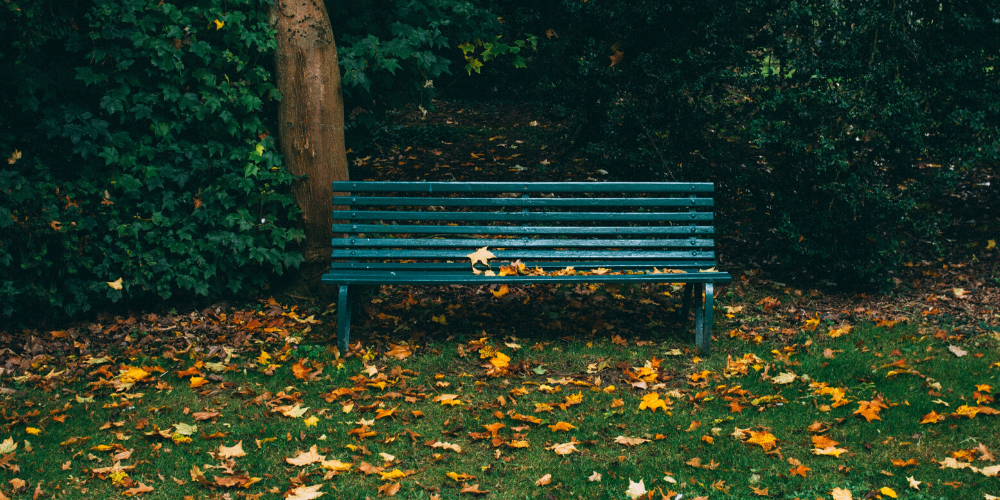 October 13, 2020 8:00 am
Public green spaces have the potential to be both socially and environmentally valuable.
They can promote activity, draw people outside and of course, they look nice! Everyone enjoys a space that looks and feels good.
Sometimes green spaces are created to clean up blighted areas or simply to beautify urban spaces. They can add value to the area, but importantly, they also have the potential to add value to the people of the area.
It helps to think about an area first and devise meaningful goals. Let's take a closer look:
Free download: Landscape goal planning worksheet
Why landscape architecture and green space matters
A site is either landscape designed – created with purpose – or it is not. Wildland areas aside, when we're talking about urban green spaces, thoughtful landscape architecture really matters. Here are just a few reasons why it's important to take a considered approach:
You need a thorough examination of site quality and characteristics. These include things like hydrology, scenic aspects and geology. Without this assessment, you can run into any of a number of issues, including erosion, flooding, sinking or plant life that won't flourish.
You may want to consider environmental factors. For example, sustainable areas, preservation of an environment or even cleaning up an environment that has been polluted.
Considering the uses of the space, who will be there and what they need. For example, you might think about accessible space for people with disabilities, or space where people can exercise or play games.
Achieving the best use of the space and the most pleasant aesthetic that you can. Put simply, people love nice spaces! Giving careful thought to landscape architecture helps to ensure that you create the best space possible.
As for the importance of the green space itself, there is an increasing body of research to show why they are important. For example, according to WHO, green spaces can:
Help to cool cities
Produce oxygen and help to filter harmful air pollution
Provide safe routes for walking or cycling
Provide an attractive space for social interaction or physical activity
Help to improve both physical and mental health
Provide environmental benefits, such as by creating habitats for wildlife
Why hire a landscape architect?
Now obviously, we ARE landscape architects, so we enjoy being hired for green space projects. One of the reasons we suggest that you should always use a landscape architect for these public spaces is that they have intimate knowledge of the areas we have mentioned above.
A landscape architect can use their professional skills to assess sites and build a profile of what you need from it. They will sit down with you, find out what you're looking for and help you to establish some meaningful goals for the green space.
Importantly, a good landscape architect can also advise about any ongoing maintenance for the space, potentially saving you time and money. They'll be able to tell you what needs doing and when, so that the area remains in top condition.
Meaningful goals for public green spaces
We always love to see what people have done to create green spaces that attain meaningful goals. Here are a few goals and examples of public spaces or organizations that demonstrate them:
To create more park space for people
People are at the heart of many goals for green spaces, and a glance at Atlanta-based projects shows this to be true. The Conservation Fund is an organization that is working to acquire parklands and green spaces in Atlanta, a city that was losing 500 acres of open space to development each week in 2005. They have found that Atlantans have among the least access to green spaces in the country.
The fund has already helped to acquire some new lands for park space, and is working with groups to create green spaces in communities near Downtown Atlanta.
Another large Atlanta project has the 10 Minute Walk campaign as part of their goals. This is an initiative that states all residents of the United States should have access to high-quality parks within a 10-minute walk of their neighborhood.
As part of this, "The Stitch" is a high-budget project to create a corridor of green spaces, including a "highway lid" where a park space is to be built over the top of a highway. The corridor is to connect Downtown and Midtown and is expected to generate significant economic benefit, as well as social benefits. You can see a brief video outlining this project below:
In the image below, you can see some sub-goals of the project: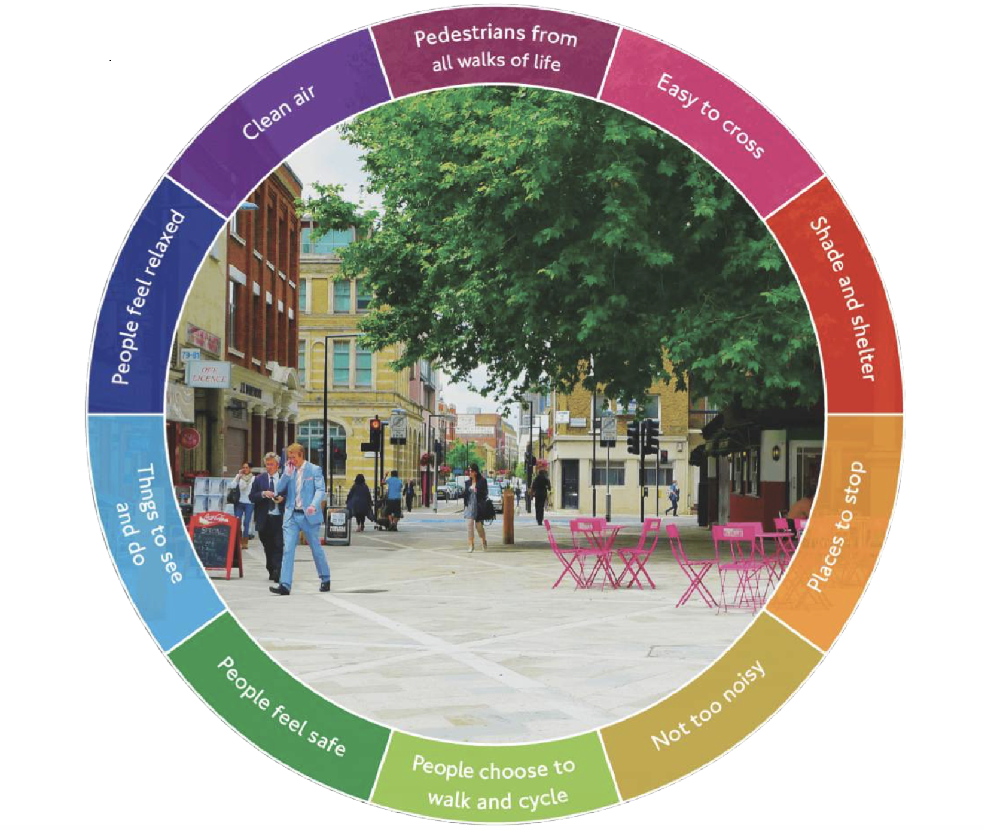 To improve pedestrian-friendliness
Physical inactivity has been linked with living in areas with poor walkability or lack of access to recreational areas. In fact, WHO estimates that this is a cause of 3.3% of global deaths.
Creating pedestrian-friendly spaces not only encourages more physical activity, but it can help to reduce vehicle traffic and associated pollution. Adjacent goals might include things like encouraging more people to stop at local businesses as ease of access is improved.
Here's another Atlanta example of a project that improves pedestrian access: the Path400 project. Walk Friendly Communities describes the project like this:
"The multi-use path takes advantage of existing right of way and underutilized grey infrastructure to create walkable green space and viable transportation connections for those on foot in the Buckhead area of Atlanta. The trail provides improved access to Metropolitan Atlanta Transit Authority (MARTA) bus and rail, enabling increased accessibility throughout Atlanta for pedestrians and transit users."
To transform blighted areas (and improve property values)
There are often economic goals for green spaces too. It is well-known that transforming areas of blight can help to not only beautify the place but also improve property values.
We have an example of a public space we worked on. Admiral Mason Park in Pensacola, Florida, had a blighted field and issues with stormwater drainage. We worked with the city to transform the space, improving stormwater drainage and creating areas for picnics, relaxation and contemplation.
As a result of the improvements, property values in the surrounding area climbed. People are attracted to the aesthetic and utility of the green space. As an added bonus, the drainage improvements, in particular, have environmental benefits, helping to keep pollutants from waterways.
To enhance the local community
Many of the benefits that are tied with public green spaces enhance the local community, so most projects tend to have a few different goals along those lines. For example, public health outcomes, encouraging social interaction and even enhancing the unique character of the area.
An example from Birmingham, Alabama, answers to all of these things and more. The Red Rock Ridge and Valley Trail System has the following goals:
Develop a meaningful network of greenways and paths that links people with important destinations both locally and regionally
Stimulate economic growth via new jobs in construction, increased tourism, new industries related to active use, decreased healthcare costs and improved property values and the recruitment of new businesses to our community
Protect and enhance our natural resources including water systems, air quality and green space
Provide a safe environment for people to walk and cycle
Provide alternate options for active transportation
Develop a better sense of community that enhances safety in our neighborhoods
Enhance the sense of history and character for each area
The trail system is a network of trails, parks, bike lanes and sidewalks, incorporating planned green areas. One trend that Birmingham has followed is to look for partner agencies that have similar goals to the various outcomes they were looking for. For example, some funding comes from the CDC, in part due to health outcomes of public green spaces.
Download here – Our landscape goal planning worksheet
Final thoughts
Public green spaces are a great opportunity to create better places for communities. They can transform blighted areas, improve health and safety and have a whole range of other positive outcomes.

We've highlighted some large projects here, but it's important to remember that small neighborhood green spaces are just as vital for communities. Planning them with a landscape architect can ensure that the area is transformed with your goals in mind, and built to suit the needs of the area.

Tags: blog, green space, landscapes, public


Categorised in: Blog, Green Spaces

This post was written by Steve Dana