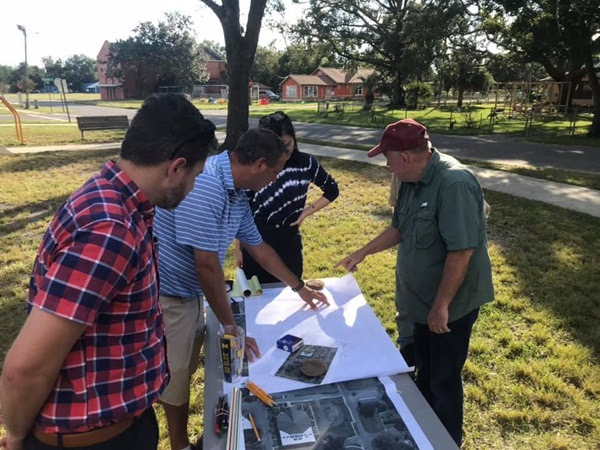 November 2, 2021 8:04 pm
On October 25, our team here at Jerry Pate Design collaborated with Sustainable Town Concepts to host a charrette with members of the Pensacola community. The topic of discussion was the forthcoming Brownsville Park project, for which we are in the design phase now. 
When we are creating public outdoor spaces for locals to enjoy, it is so important for us to gain their perspectives. We were delighted by the chance to hear feedback and opinions from the very people who will be patrons of Brownsville Park in the future.  
As a part of the Pensacola Design Project, Jerry Pate Design is donating our time and effort to make these Brownsville Park improvements. Upon completion, the L-shaped property may feature a playground, pavilion, picnic areas, and more.  
We're excited to break ground soon!
Photography Courtesy of Escambia County Community and Media Relations.
Categorised in: Blog, Commercial Landscaping, Giving Back, Green Spaces, Landscape Architecture, Neighborhood Landscape Design, Project Management, Uncategorized
This post was written by Steve Dana