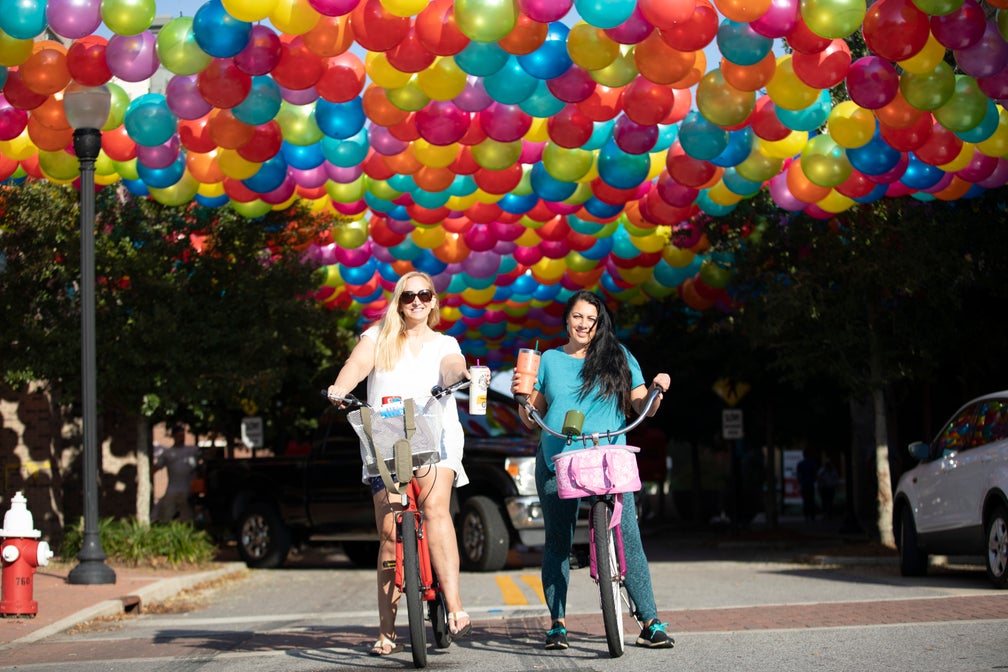 March 16, 2023 7:58 pm
If we may, we'd like to take a break from our regularly scheduled landscape architecture-related programming to brag about our dear Pensacola! If you didn't know, the "Western Gate to the Sunshine State" is Jerry Pate Design's home base. And we are proud of it! 
Garden & Gun recently shared an article all about the arts and culture scene here in our hometown, and we can't resist sharing it. Especially since it includes a photo of the overhead balloon display Foo Foo Fest brought to a streetscape we created. We love the reminder of how intertwined our passionate team is with the landscape of our beloved city. 
Read all about the opera, children's chorus, Broadway, and more that are thriving in or on their way to Pensacola: 
Come for the Coast, Stay for a Show
Categorised in: Blog, Commercial Landscaping, Giving Back, Green Spaces, Landscape Architecture, Neighborhood Landscape Design, Project Management, Site Planning, Uncategorized
This post was written by Steve Dana