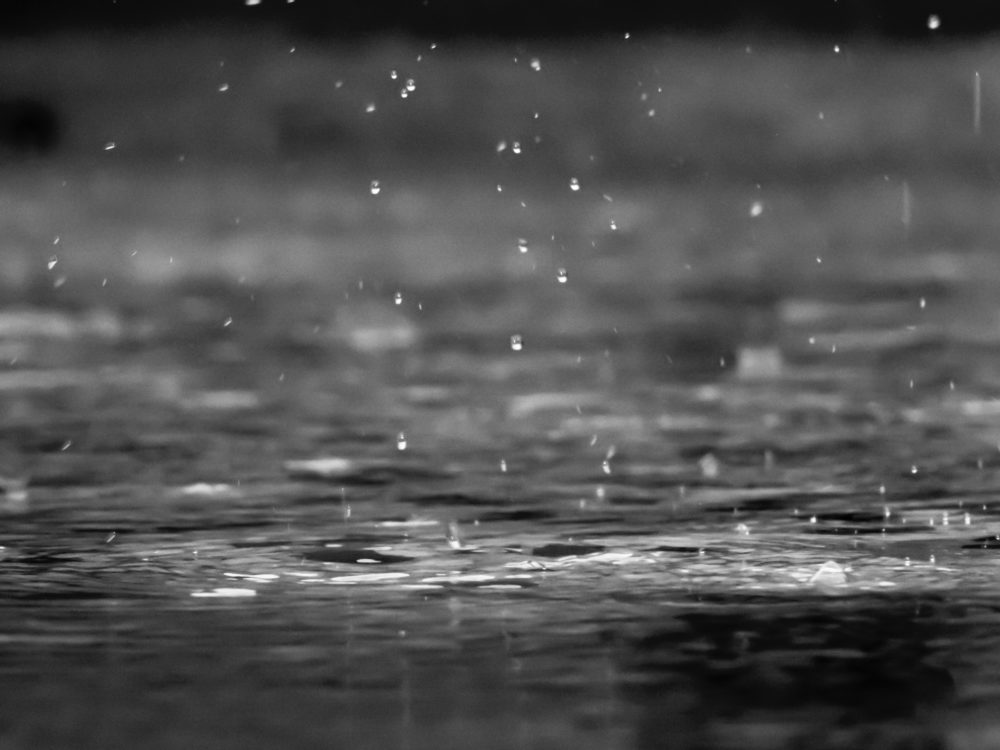 September 15, 2020 9:30 am
If you've got a commercial development in an area where it rains, have you given much thought to what happens to all that stormwater?
Stormwater is something that must be managed somehow, and there are ways you can design its management so that you're actually getting something useful and sustainable from it.
Rainscaping is a landscaping technique that is becoming more popular as developers, cities and private owners look to better manage their stormwater. Let's take a closer look at how it works and what you might be able to do with it:
Free download: What to consider before rainscaping
What is rainscaping?
Rainscaping includes the use of sustainable landscape architecture and management techniques to reclaim stormwater naturally.
It can involve planting techniques, water features, catch basins, permeable pavement, soil amendments and other strategies to manage the stormwater as close as possible to where it falls.
Rainscaping solutions can range from the very simple, to the intricately engineered. It manages stormwater runoff so that less goes into the sewer or runs into waterways. Harnessing and managing your stormwater can help to create a pleasant space for people as well, especially when you use it to create rain gardens or pleasing water features.
A common issue among commercial developments and other types of landscapes is that impervious surfaces have replaced the natural soils and plant growth that once readily absorbed stormwater. This can lead to runoff issues such as erosion, property damage, water pollution and health challenges.
As stormwater runs off roofs and surfaces, it picks up pollutants such as sediment, heavy metals and nutrients. These can lead to a number of issues, including attracting algal blooms. It's important to look at how you manage stormwater as a holistic part of designing a pleasant space and keeping a healthy area.
Benefits of rainscaping
There are several benefits to rainscaping your landscape. Here are just a few:
It can help to reduce or eliminate stormwater runoff that can become harmful, especially if sewers become inundated or if runoff ends up in waterways. Your rainscaping can help to provide a solution to stormwater pollution, helping to prevent harm to water quality and wildlife.
It can help to solve drainage issues on the property. For example, by preventing flooding on hardscapes.
It gives water a safe place to go, keeping it away from property foundations, preventing it from pooling where it's not wanted and helping to prevent property erosion.
It can provide you with a low-maintenance method of gardening. Once plants are established, rain gardens can essentially water themselves. They are also more likely to be drought-tolerant than other gardens. If you choose appropriate native plants, you also won't need to spray or fertilize, making the garden healthy for people and animals. At most, you generally need to mulch or prune occasionally.
Rain gardens can help to support biodiversity. They provide ideal habitats for birds, insects, pollinators and other wildlife.
It can help you to create an interesting and attractive space.
Preventing pooling and improving drainage can reduce the opportunity for mosquitoes to breed. You can also attract the types of insects that help to keep the mosquito population down.
Rainscaping ideas
What sorts of initiatives might you use on a commercial development for rainscaping? There are actually many different ideas that can contribute to a more pleasant, healthy landscape. Let's look at just a few:
Rain gardens
Rain gardens help to slow stormwater runoff by using elements of nature that will absorb or catch rainwater. For example, a rain garden might include plants with a variety of deep and fibrous root systems, rocks and depressions in the earth. As water gathers temporarily in shallow depressions, it is gradually absorbed by the garden. Native plants are usually preferred due to their hardy nature for their zone.
In most commercial developments, the ground has been dug over and an engineered bioretention system will be required for a rain garden. This means a soil mix will need to be added to the site, sometimes with a drain underneath.
An example of one of our rain gardens can be found at the Institute for Human and Machine Cognition in Pensacola. When we planned the site, we had to coordinate periodic stormwater flooding potential, sensitive archeology and underground contamination.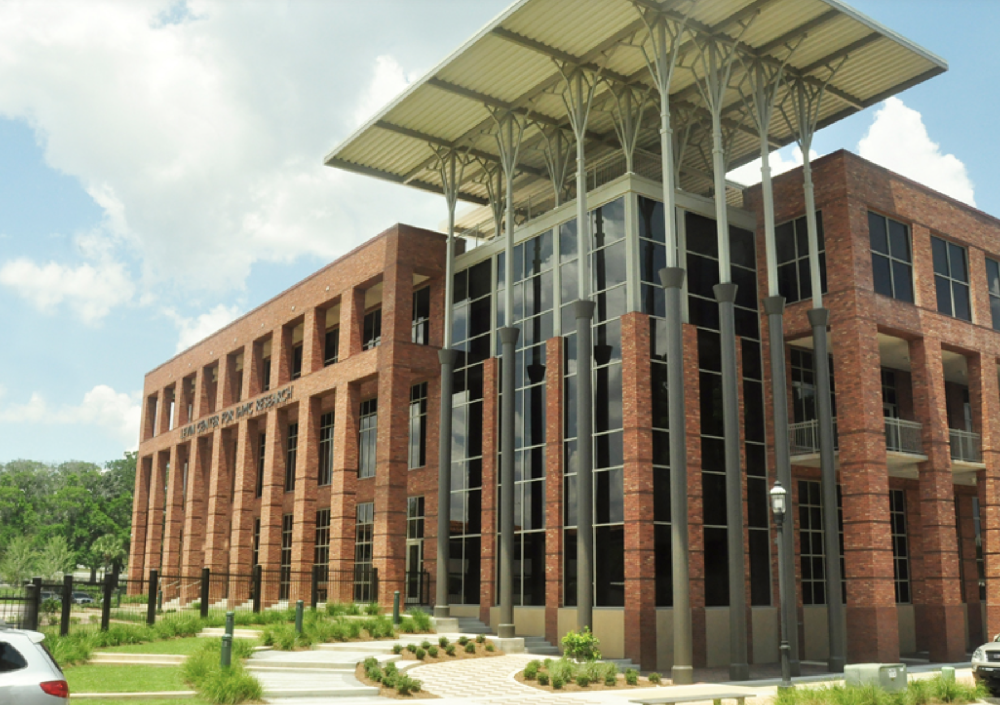 Permeable pavement
At many commercial sites, one of the biggest issues for stormwater is large areas of impervious surfaces. Parking lots, driveways and roads tend to be the largest generators of stormwater runoff.
Installing permeable pavement can help to manage stormwater responsibly. For example, it can infiltrate and pass through layers of rock placed below porous pavement, then drain into surrounding soils.
There are several different options for doing this, from pavers to types of porous pavement. Below is an example of a permeable parking lot from Silver Lake Beach in Wilmington, Massachusetts. It includes permeable pavers, porous asphalt and bioretention cells (use of conditioned soils and planting materials to filter stormwater).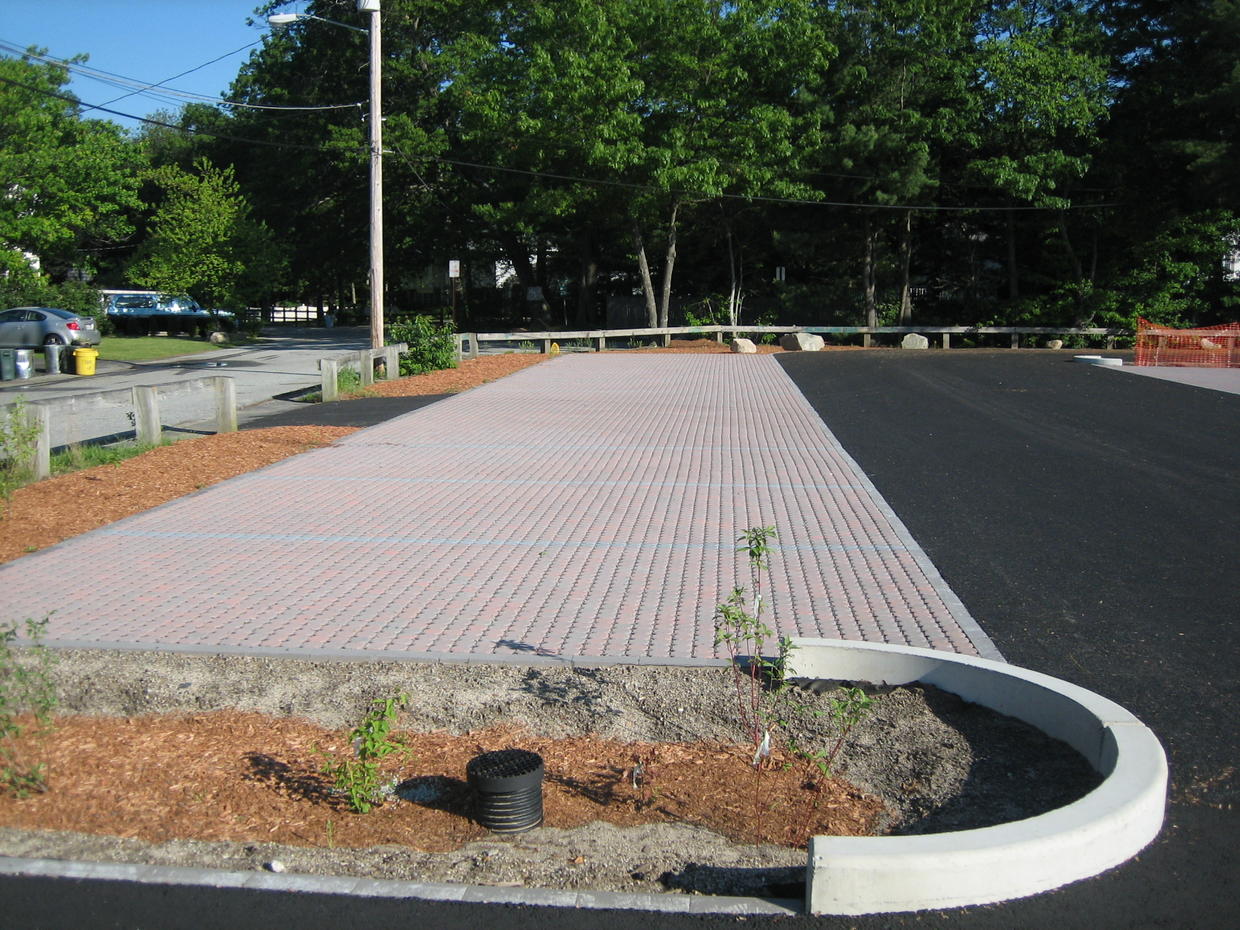 Green roof
A green roof can capture rooftop rainfall, manage stormwater and reduce the water runoff. The setup of the roof usually consists of layers of waterproofing and filtering, with soil overlaid.
The design and planting involved in the green roof will depend upon the structural limits of the roof. Some green roofs will have trees and seating areas, while others will have smaller plants and no place for people.
The green roof at the California Academy of Sciences (pictured below) is a large-scale example, with 2.5 acres of rooftop. This living roof serves multiple purposes, including stormwater management, wildlife habitat and adding an insulation layer to the building.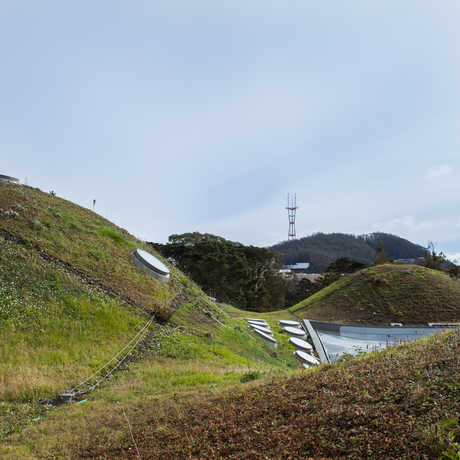 Rainwater harvesting
The practice of "harvesting" or collecting rainwater is nothing new, however, it is gaining popularity in commercial developments. Rooftop rainwater can be collected and used for irrigating gardens or flushing toilets.
Large underground cisterns can be installed so that large amounts of rainwater can be captured. This helps to reduce stormwater runoff from the property too.
Bioswales
A bioswale is a multi-purpose stormwater management practice. They are usually linear channels designed to convey stormwater runoff, while removing pollution or debris. They have a swaled drainage course with gently sloping sides.
Bioswales may be vegetated, mulched or xeriscaped. They differ from rain gardens in that they are designed to clean, process and redirect stormwater, while rain gardens absorb the water. Below is an example of a bioswale in Northern Michigan.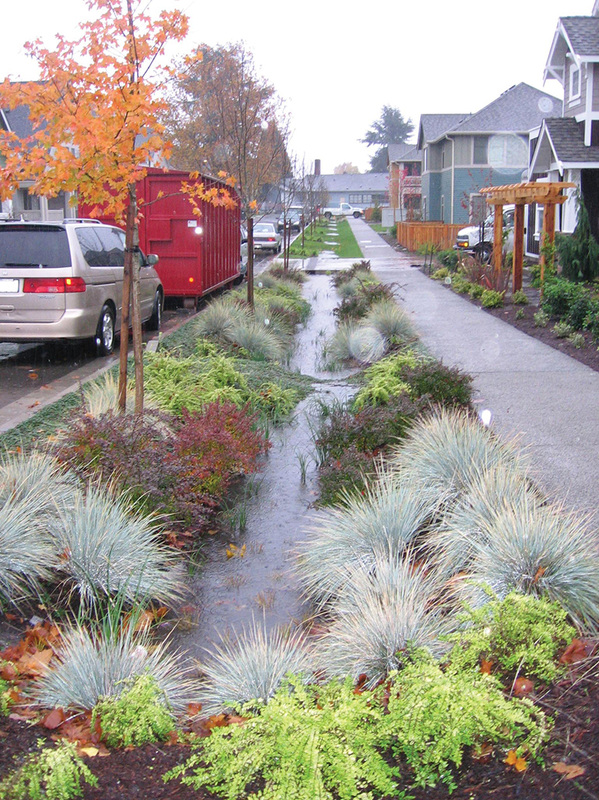 Restoration of quality soil
In many commercial areas, stormwater runoff and associated pollution can be due to poor quality, unhealthy soils that don't absorb the water. Topsoil is often removed and the layers underneath compacted by construction equipment.
Restoring the quality of the soil is a simple, yet effective rainscaping technique. This usually involves decompacting the soil and adding things like compost so that it has more organic matter. This helps the soil to absorb more rain.
Download here: Considerations before rainscaping
Final thoughts
Rainscaping is a great way to address the specific water issues that may go along with your commercial development. Stormwater management is always necessary, but rainscaping takes it a step further by looking to create an attractive space as well.

There are several tangible benefits to rainscaping, including improving property drainage, reducing erosion and helping to ensure that waterways are kept clean. You can also end up with a space that people love to enjoy. Rain gardens and attractive landscape architecture make for a nice commercial property.

Here at Jerry Pate Design, we enjoy designing sites that have more than one purpose, so we look at rainscaping in many of our projects. It's a great way to design a site that not only looks good, but has long-term benefits for the area.

Tags: blog, commercial, development, rainscaping


Categorised in: Blog, Commercial Landscaping

This post was written by Steve Dana